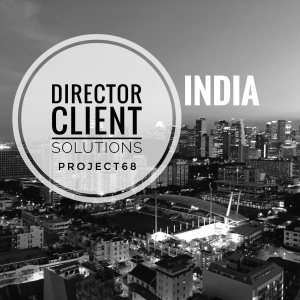 Client Solutions, Director, Bangalore, India
Our client is changing the way we think about work. As part of their huge growth ambition in the region, we are looking to recruit the best talent in India. If you are a seasoned Design & Construction professional with experience working within the Corporate Real Estate arena and understand the unique real estate needs of multi- national corporations, then we would love to hear from you.
The Role
The Client Solutions team is responsible for solving complex problems for Enterprise customers – setting up projects for success by ensuring what is sold can be delivered. Client Solutions is the bridge between the Sales organisation and the Product organisation and is at the front-line of technical customer interactions throughout the sales process.
The ideal candidate will be a seasoned Architect, Engineering and Construction professional well versed in industry best practices. In addition, candidates must love interfacing with customers and must understand the art of technical selling: driving urgency, consultative sales, and ultimately closing business.
Responsibilities:
Be a key client-facing member of the Client Solutions Team, working closely with the Sales team and the Product team.
Be able to quickly gather requirements from potential customers and turn those requirements into high-level design concepts with high-level budget insight.
Set up projects for success by liaising with the Product teams to ensure constructability, schedule and budget alignment.
Be forward thinking – work with the GC and Subcontractor partners to price potential projects well before the development of complete Construction drawing sets.
Provide strong leadership, mentorship, vision, and direction.
Work hand-in-hand with the Sales team to support the development of the Enterprise strategy and grow Enterprise membership of Fortune 1000 companies, while continuing to support the company brand and community.
Ensure operational excellence in the day-to-day management of the business including forecasting, pipeline development, training, hiring, performance management and team collaboration.
Develop and implement best practices to maximize pipeline creation, conversion rates, forecasting accuracy, and cross-functional collaboration.
Work with various internal teams to drive Enterprise member satisfaction to ensure opportunities for additional business growth.
Assist and close complex, multi-million dollar transactions, including the ability to cross-negotiate with our customers and contractor-partners.
Serve as the lead sponsor to large Enterprise accounts and help develop key executive relationships.
Offer strong thought leadership within the global sales team, product team, and marketing team.
Understand target companies' business needs, develop proposals and accurately articulate the company's value proposition at the executive level.
Maintain a high level of knowledge of the solution offerings while staying current in understanding the competitive landscape and industry trends.
Bachelor's degree or higher in engineering, architecture, construction management (or relevant/equivalent experience)
10+ years of AEC experience, including corporate interiors, high-end retail, hospitality, or similar projects, as well as substantial collaboration with design and project management teams
Minimum 5 years managing client relationships including participation in client meetings throughout the design and construction process
Full knowledge of creating and maintaining progressive budgeting and scheduling
Understanding of project budgeting and scheduling and the ability to communicate and work closely with clients and external consultants/contractors during the selling phase to ensure we can deliver what we sell
Experience with all stages of development including due diligence, design, bidding, contract management, and closeout
Self-directed with a high level of initiative and a "can do" attitude, but open to feedback and a strong desire to learn
Excellent time management skills and experience managing multiple projects simultaneously
Excellent oral, written and graphic communication skills
Excellent decision-making skills and a highly resourceful problem solver
Demonstrated ability to continuously increase the effectiveness of the team, recognizing opportunities for creating new systems, structures, and processes
Proven track record working in a high-growth, fast-paced environment
Strong executive presence – experience and comfort level working with C-level and executives
Fluent in English and first class communication skills
If you are currently working in the Design and Construction industry and have Corporate Real Estate experience, having delivered high quality projects to MNCs in India, then please send an email with your cv to the Project68 recruitment team  gemma@proj68.com / Project68 Asia Pte Ltd / EA Licence 16S8425