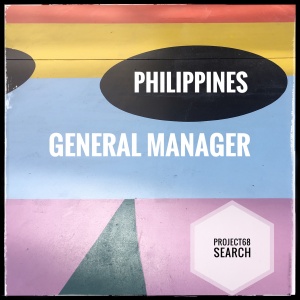 General Manager – Philippines – Manila 
Our client has revolutionised the workplace and changed the way we think about work. As part of their huge growth ambition in the region, we are delighted to support them, as they look to recruit a General Manager to lead their Philippines business. 
If you are a highly motivated, entrepreneurial and collaborative leader with high growth, emerging markets experience, then we would love to hear from you. 
About the Role
The General Manager will oversee all aspects of the business for the Philippines, including leading and managing performance across operations, community, sales and enterprise and across several buildings and locations in the market. 
As our client's footprint continues to expand at a very fast pace, we need to recruit a strong business leader who could not only run the business, but build sustainable relationships with government and key enterprises, build and grow the company brand, and drive the success of all operational support for teams in the region.
The key to success for this role will include being the voice of the local market internally and partner with key functions such as real estate, finance, IT, digital, HR, development, sales marketing, and communications to grow the brand and business within the Philippines community.
You will:
Set the tone for the team, demand performance, and drive results while also growing the next generation of leaders in the market and in the company
Be the local market presence to support the Real Estate Team in selection of future market locations
Assist in programming the physical space with the Design and Development Team
Manage the country P&L – growth, occupancy, revenue & margins – managing budgets
Be ultimately responsible for health of community and experience of buildings
Be ultimately responsible for performance of local community team and for local organisational health
Build a strong local brand through executing marketing campaigns (events, ad buys etc.), in partnership with the Brand & Marketing team
Navigate local regulatory status and work with legal on government relations
Coordinate with communications to be the local spokesperson for press

 

Build and manage high level relationships and partnerships within the market
Partner with SEA HQ to manage vendor relationships
Mentor multiple teams in several locations to reach business goals and execute on all objectives
Maintain brand standards across the market
Drive growth of building openings and sales
Experience and Requirements
BA / BS or equivalent in Business, Marketing, Hospitality or other related degree
Minimum 10+ years experience in hospitality, FMCG, retail, startups, consulting or related experience with strong operational focus
Must have business experience in the Philippines

 

Entrepreneurial experience
Experience in fast scaling a brand is preferred
P&L experience required
Managed organisations of 100+ people, preferably in multiple locations in multiple cities
Experience managing sales and building high visibility brands a plus
Experience in real estate, facilities management or retail a plus
Passion and understanding for entrepreneurial communities
Thrive in a fast paced environment while maintaining excellent attention to detail
Strong communication, organisation and project management skills
Assertive and have a strong drive to develop those around you, being an inspirational leader
Demonstrate integrity, dependability, responsibility, accountability, self-awareness, work ethic, and empathy
Strong understanding of local culture
Strong operations background
Proven experience with business scaling a must
Experience in planning strategic growth
This is a one of a kind opportunity to join one of the most exciting brands currently scaling at a rapid pace in Asia Pacific.  If you have the appetite and ambition then we'd love to hear from you.
For a confidential discussion or to apply directly please email Gemma Keogh-Peters / Project68 Asia Pte Ltd / EA Licence 16S8425 / gemma@proj68.com