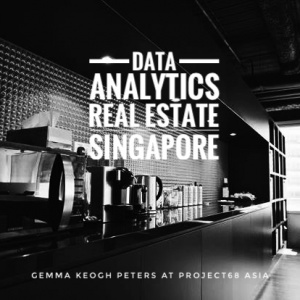 Senior Analyst / Real Estate Analytics / Singapore / APAC Markets – Global Firm
Our client is a leader in their field and a global provider of commercial property data and analytics.
The Project68 team have worked very closely with this client since they launched their Singapore office in 2016. We are very proud to continue to support them as they add even more capability to their Asia team. In ongoing efforts to deliver an even better service to their clients in the region, in this newly created role you will be expected to provide innovative and practical solutions to a wide range of complex research and analytics problems, by leveraging the firm's proprietary databases, where you will explore global trends and their impact on the region.
Working with the global analytics team, you will develop and deliver the firm's market leading capital trend analysis
Support both clients and the team to draw insight from the data, including creating algorithms, visualisations, dashboards, templates and business tools for use across the organisation in publications, internal reports and customised client requests
Solutions orientated, you will work with external client teams to answer all data questions
Work with the internal teams to improve APAC market coverage
Singapore based position, primarily focused on Asia Pacific Markets, combined with the opportunity to work as part of a global team
Strong cross functional collaboration
An amazing opportunity for someone passionate about data
Option to explore all various data capabilities – internally and externally
About you:
Passionate about data and driven to help an organisation go beyond their existing data service capabilities
Organised, exceptionally detail orientated, resourceful, comfortable working independently in an entrepreneurial environment
Analytical mindset with huge curiosity and an interest in commercial real estate
Skills essential for success:
Bachelor's Degree in Statistics, Economics, Mathematics or a related real estate field is preferred – real estate specialism is not essential
First class communication skills, as you will need to explain analysis and complex ideas to a wide range of audiences, including clients, internal sales teams and customer support professionals
Strong quantitative and analytical skills, ability to quickly analyse numbers
Proficiency in programming, preferably Python, R and/or Java, MS Excel, Tableau and ability to write SQL queries
This is an excellent opportunity to join a truly unique firm with an awesome company culture and fabulous rewards and benefits.
For further information and a confidential discussion, please contact Gemma Keogh-Peters at Project68 Asia
Send an email to gemma@proj68.com / EA Licence No: 16S8425