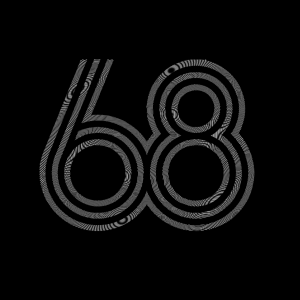 Regional / Senior Bid Manager – Singapore
Our client is a global leader in delivering workplace professional services to corporate occupiers. Their client list is one of the most diverse, encompassing FMCG, Technology, Hospitality, Pharma and Financial Services. A true leader in their field and recognised for excellence, they are one of Fortune's most admired companies.
We are looking for a Bid Manager with a strong proven track record of successfully project managing high value complex pitches from RFQ stage to final presentation stage in APAC. Based in Singapore, you will be responsible for providing strategic and tactical support to lead Directors to gain a competitive advantage on key pitches. You will take full responsibility to support the Head of Bids in establishing the Bid Team as a 'Centre of Excellence'.
The Bid Team is a dedicated unit driving revenue by supporting high value pitches through a client-focused approach.
Help win new and retaining business
Support, develop and implement best practice in bids and tenders
Develop new, innovative and impactful ways of creating proposals and presentations
Work as part of the Bid Team reporting to the Head of Bids
Be responsible for managing pitches with a starting value of US$250,000 plus per annum, usually spanning multiple market sectors, service lines and geographies
Core Responsibilities
The Bid Manager will be responsible for leading teams in pitching for new business, re-tenders and strategically important pitches
Provide well researched strategic and tactical advice to the lead Director to form a pitch strategy
Test and challenge assumptions to help refine and communicate the company's value proposition and differentiate from their main competitors
Conduct face to face and video conference (where appropriate) pitch presentation coaching
Manage the creation of impactful proposals and presentations. This includes creating a persuasive structure, writing content, reviewing/editing content, managing designers / external suppliers / consultants and pitch rehearsals
The Bid Manager will promote best practice business development by continually monitoring and improving the pitch process to reduce cost and increase win rate.
Proactively monitor and adapt best practice outside of commercial real estate
Track, evaluate and monitor the pitch team and clients where appropriate
Follow up all actions to address any issues or concerns and report lessons to the pitch team
Develop ways to effectively communicate and train teams in best practice
Identify appropriate pitch skills gap and work with Lead Directors to facilitate and support initiatives to address problem areas
Work with the internal communication teams to promote wins ensuring positive coverage
Maintain the data on Client Development Sharepoint site
Support the Head of Bids to develop winning business tools
Relationships
Report to Head of Bids / Director
Liaise across all levels at Group Function (e.g. Marketing, HR, Finance)
Liaise with internal clients (Business Unit Heads, Regional Heads, Senior Directors)
Liaise with external clients when appropriate (e.g. Procurement Managers, clients for post pitch debriefs)
Liaise with other Bid Managers or Marketing Managers within EMEA, APAC and US
Liaise with external consultants / suppliers (e.g. designers, printers, photographers etc.)
Skills & Knowledge
Ambitious, pro-active, flexible, innovative, fast learner and highly motivated individual
A self-starter and problem solver who can make clear and confident decisions under pressure
Strong analytical skills and exceptional project management skills, ability to manage multiple timelines, deadlines, actions in a collaborative fast paced environment
Exceptional writing skills, interpersonal / communication skills with high attention to detail and ability to edit existing writing
Assertive and confident negotiator, able to build relationships, pitch new ideas and influence Senior Directors
Open, honest and direct – is comfortable in giving and receiving constructive feedback
Creative and strategic thinker to develop win propositions
Advance MS Office, Sharepoint, and graphic design
Qualifications
It is essential to have experience working as a part of a proposal team or to have been personally responsible for writing / managing proposals, ideally with industry exposure to Real Estate, Design, FM, Construction or Development
Please Apply Here.. 
Your application is important to us and we endeavour to get back to all applicants. For this Singapore based role we are ideally looking to speak with a talent pool already living and working in the region, but if you are looking to return to Singapore then please do get in touch.
Should your experience and career aspirations match this job profile, then please do apply or follow our Project68 Linkedin page to keep updated on other advertised roles.
Project68 Asia Pte Ltd / EA Licence 16S8425 / R1434012