"the go to recruiter for anyone serious about their talent strategy" - CBRE

" the standard by which all other recruiters should be measured" IWG

"extremely capable and thoughtful in delivering the best solution" - ANREV

"Exceptional Outer-Performer.....
provides exceptional results" - Apollo Global Management

"Project68 not only look for talent, but help find those that will work well in the culture, thrive in the environment and fit the role" Cushman Wakefield

"deep knowledge of the market and superb
relationship-building skills" - JLL

"a passion to secure the optimal solution forboth the employer and employee" Microsoft
We are a boutique recruitment firm and we're a little bit different. We only partner the best in class businesses in the region and because we understand our market, we attract the best talent through our most powerful tool, our network.
Established in 2010, Project68 is headquartered in Singapore. Our highly experienced team have delivered successfully on multiple recruitment assignments over the years. Our clients enjoy working with us and like the fact that we always go the extra mile to ensure that our clients have access to the very best talent. We're not a big agency and that's ok, as we are proud to be recognised as niche and unique. Project68 partner some of the leading firms globally across design, technology and real estate.
We have significant local knowledge and can give you access to meaningful market intelligence as well as the leading candidates and employers in the region.
Our aim is to understand your business and what makes it tick. We want to be your partner, to help you build your career and your organisation.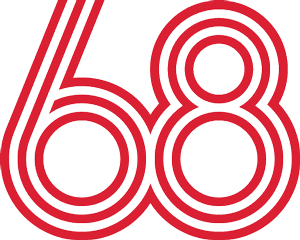 Gemma Keogh-Peters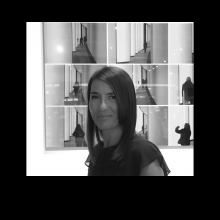 Gemma Keogh-Peters is the Managing Director for Project68. Based out of Singapore, Gemma manages Search mandates globally. Originally from the UK, Gemma has lived and worked in Asia since 2006 and has over fifteen years' experience recruiting professionals across design, development, technology and real estate. With an impressive global network and deep industry knowledge, Gemma enjoys working with her clients on an exclusive basis to help them achieve their goals and build really successful teams, she leads the Project68 business for Asia and is always interested in new partnering opportunities.
Connect with Gemma
AJ Anderson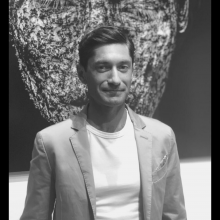 AJ Anderson is a Director with the Project68 business and leads recruitment globally for a selection of new market entry, high growth and project specific clients. Originally from Australia, AJ has lived and worked in Asia since 2007. With a background as a professional Athlete and a career in the Navy, AJ has worked as a recruiter since 2012. From his base in Singapore, he leads all Technology, Design and Development recruitment mandates. Having previously built the Design & Development team for WeWork Pacific, AJ has both client and agency experience.  AJ has a unique insight into the issues faced by clients recruiting in multiple regions, having successfully delivered talent solutions in some very challenging markets. 
Connect with AJ

People are at the centre of what we do
We connect global talent. We are focused on relationships and delivering the very best service for our clients and candidates. We get out of the office to meet our candidates and clients, because for us the quality of relationships we like to form, cannot be built over email. We are not afraid to ask the real questions. We'll never just accept a job brief without really getting to know our business partners first. We want to understand the reasons behind business decisions, because with greater transparency the recruitment process for both parties is much smoother and ultimately more successful.
We are focused on people and we strive to find the perfect matches for our clients and candidates. 
Project68 is the recruitment partner of choice for some of the leading firms in Asia and globally.