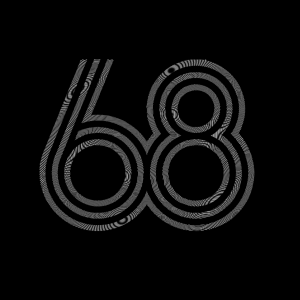 Architectural Design Lead – Singapore Complex, High Tech Facilities.
Design Specialist required to lead design projects for an industry leading Design & Construction firm.
Are you an Architect with a background in designing and delivering complex construction projects?
Do your career accomplishments include the design of; Semiconductor, Photovoltaic, Flat Panel Display, Data Centre, Pharmaceutical, Healthcare or Biotech Facilities Projects?  Then we would love to hear from you to discuss how you can build your career with our client in Singapore.
This is a challenging and high profile role – which will suit those with an advanced technical background, the portfolio to match and the confidence and experience delivering a range of high value, highly technical construction projects for one of the world's most advanced design and construction firms.
In order to be set up for success in this role, it will be expected that you will have 15 years' or more of international experience in a high-tech industry or other multiple discipline construction business.
Based out of Singapore as the Architectural Lead you will be responsible for leading a design team as well as;
The set up all architectural design systems
You will manage conceptual and detailed design phases for construction projects
Ensure that all design is in compliance with local authorities' code
Determine and define sustainability targets
Review design systems for technical compliance against client requirements
Review all Architectural tender documentation
Implement a design checklist tracking program
Oversee design reviews
Represent the Architecture department in monthly client meetings
Formulate any necessary recovery plans relating to: Design, Cost, Schedule
Mentor the Senior Architects and be responsible for the future growth of the design team in the region
You will have;
Experience as a leading architect, delivering fast track projects / managing staff, coaching/mentoring and developing people
Experience in strategic and operational planning and implementation
BCA Green Mark Manager (GMM) or equivalent
Technical knowledge and understanding of Architectural Design and Construction Systems from Preliminary Design to Handover
Extensive knowledge of local code of practice and authorities' permitting process for design implementation and project approvals
Technical Problem Solving, Technical Communication / Architectural Detailing / Architectural Specification Writing / Editing
Experience working in a high pressured environment and enjoy the satisfaction of solving complex problems quickly and effectively
Are you?
A highly proficient communicator
Cross culturally aware and adaptable
Assertive and confident
Able to impact and influence with good negotiation skills
Good team player, with the ability to collaborate across multiple disciplines
Commercially aware
Then please click on this link to apply.
If you are looking for a challenge and a new career opportunity in 2021, then please do get in touch with the Project68 team to discuss your suitability for this high profile role. This is a Q1 2021 hire, with shortlisting taking place in December 2020.
If this sounds like the challenge you are looking for then we'd love to hear from you!
Project68 Asia Pte Ltd EA Licence 16S8425