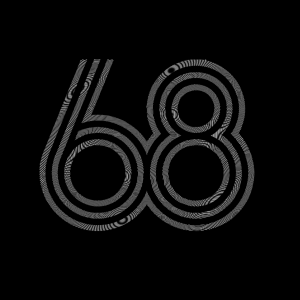 Still working from home?
The last few months have taught us all the value of a great workspace. A place where we can connect and collaborate seamlessly with our colleagues and enjoy the togetherness of working in the same physical location.
My client truly understands how important the work environment is for its employees. In order to attract and retain the best talent, you need to LOVE going into your office and feel safe in your workspace. Knowing this, my client is currently consolidating 4 of their Singapore business locations into one fantastic central workspace, encompassing all the latest research in technology, design and ergonomics.
This is a big transformation project and we're looking to speak with experienced Facilities / Corporate Real Estate Managers, who not only have the experience of dealing with a plethora of set up and delivery challenges, but really understand the impact a major move can have on transforming the working environment for its employees.
This is an important role. Reporting directly into the Head of CRES for APAC, you will lead the consolidation and transformation project for Singapore
You will manage;
Planning – Capacity / space allocation / corporate services / furniture / vendor set up / security / mail
Operations – Set up processes inline with a new work environment – create an efficient and happy office environment
Business Continuity – Office Safety / H&S
FM – Hard & Soft Services – Manage procurement, HVAC, security, signage, food services
Property Management Co-ordination – Move staff, reconfigure offices, building maintenance
People – Recruit and manage a Facilities team – manage stakeholders
Budget – Develop metrics and provide regular reporting
This role will suit an experienced Facilities / Corporate Real Estate professional. Ideally someone already working in Singapore, who is working client side and understands the challenges of overseeing the property management of facilities of 5,000 square metres or more and is looking for a new professional challenge and the chance to work with a global team.  To have gained the experience needed to deliver a project of this scale and complexity and be able to manage the facility in 2021 and beyond, we would expect candidates to have over 8+ years' experience, but ultimately attitude, capability and communication style will be key to the successful appointment of this new hire.
This is a really exciting opportunity to join a world leading Technology firm, based in Singapore and to be part of one of the most exciting workplace projects for 2021.  If you feel this could be the next role for you, then please send your cv to gemma@proj68.com or drop me an instant message on Linkedin.
Immediate shortlisting for this role.
Owing to the Circuit breaker restrictions, video screening will take place early June. Hiring timeline July 2020.
We regret that owing to the strict #COVID MOM / VISA restrictions currently in place, only candidates CURRENTLY LIVING and based in Singapore as of June 2020 can be considered for this position.
To find out more about non-advertised roles please send your cv to the Project68 Asia recruitment team for consideration.
For further information and a confidential discussion, please contact Gemma Keogh-Peters at Project68 Asia 
EA Licence No: 16S8425
**We do our best to get back to people, but if you don't hear from us the first time please do try again!